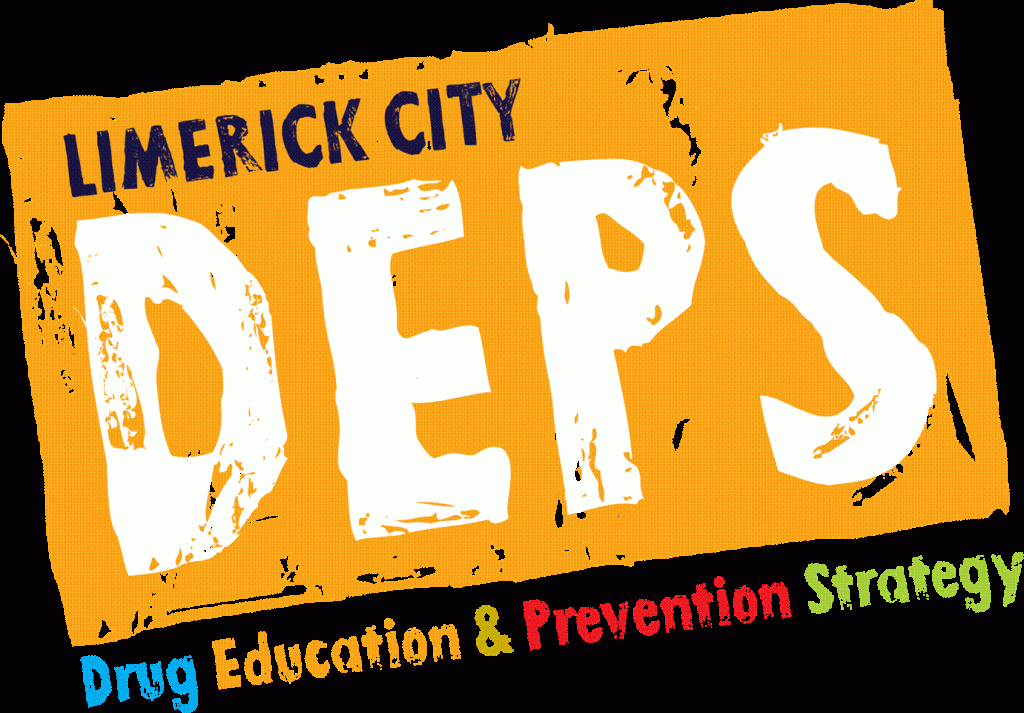 Limerick City DEPS are funded under the Department of Children, Equality, Disability, Integration and Youth through the Local Clare and Tipperary Education and Training Board, as a UBU (Your Place Your Space) Project.
We work mainly with young people aged 10-24.
DEPS is a community based drugs education and prevention project for young people in Limerick City. For over 10 years DEPS has been delivering evidence based, multi component, drugs education and prevention programmes to families from Limerick City, with particular focus in regeneration communities.
Geographically based in the areas of Limerick with the highest deprivation scores, DEPS has provided accredited Community Addiction Studies Course, Be-spoke drugs education program, and a variety of pro social activity based prevention services. More recently, in conjunction with Mental Health First AID Ireland, DEPS has been providing Youth Mental Health First AID training to parents in these communities.
We are linked to Goal 1 of the National Drugs Strategy, ' Reducing Harm Supporting Recovery' (2017-2025).
Goal 1: Promote and protect health and wellbeing
Objective 1.1 Promote healthier lifestyles within society.
Objective 1.2 Prevent use of drugs and alcohol at a young age.
Objective 1.3 Develop harm reduction intervention targeting at risk groups.
Get in Touch
Contact our Team Leader:         
Billie Stoica           0877105362            billie@limerickcitycdp.ie
The Team
Northside
DEPS Northside Youth Space, Knockalisheen Road, Ballynanty, Limerick V94TPP3
Sarah Butler          0877438011             sarah@limerickcitycdp.ie                 
Mallard                   0874054763            christopher@limerickcitycdp.ie
Southside
Garryglass House, 4 Garryglass Gardens, Garryglass Avenue, Ballinacurra Weston, Limerick V94 H56
Jac Gorey                 0876534515             jac@limerickcitycdp.ie
266 Avondale Court, O Malley Park, Limerick
Billie Stoica            0877105362            billie@limerickcitycdp.ie